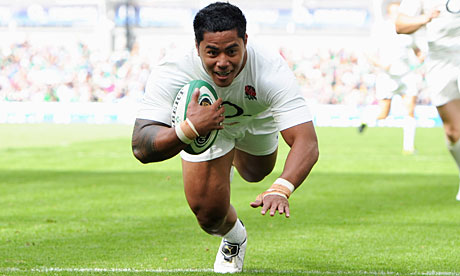 I made a comment about the Rugby World Cup on my
Facebook
page, which elicited this response from a former school friend:
"Sorry would rather eat shit and die b4 I watch or suport such a crap sport, boreingggggggggggggggg."
Charming. Aside from the grace and wit of the comment, it made me wonder about Australian football fans who don't or can't think of anything outside their own small pond.
I like AFL, I've grown to enjoy soccer and I can even appreciate rugby league, although I rarely watch it.
Rugby though has a special magic because it is international and Australia is often the underdog.
It is a sport for men of all shapes and sizes.
Rugby is a religion in New Zealand, South Africa, Wales and the Pacific Islands. People from those countries adore the game.
On the list of things to do before I die is attending a big match at Cardiff Arms Park, where I can hear the Welsh crowd in full song.